Do you feel anxious at a party? Is mingling with people around you make you uncomfortable? It is not quite uncommon. These are classic symptoms of social anxiety that many of us go through while having social interaction.
Social anxiety is…
When a person becomes uncomfortable around people or during public speaking and gets anxious while mixing with people around.
As we are often ignorant of talking about mental health, many people tag this condition of being socially awkward as 'being shy'. Social anxiety is much more than being shy. It is a fear of being judged, and being watched in a social situation. It is time that we become more aware of our mental well-being and talk openly about being socially awkward and suffering from social anxiety.
How common is this?
Social anxiety disorder is a persistent fear of being or performing in a social situation while being exposed to unfamiliar faces. It is quite common among adolescents and adults. According to the National Institute of Mental Health, around 12% of U.S. adults experience social anxiety disorder at some point in their lives.
What are the signs of social anxiety?
This issue can be identified with the help of the following symptoms. Most of the symptoms need to be identified by the person suffering from it. If the person feels that they are not well and do not feel comfortable in their current state, they can find out if the following symptoms are there and then can take necessary steps to help themselves.
Excessive self-awareness
Fear of humiliating yourself
Shortness of breath in awkward social situations
Sweating and hot flushes
Causes of social anxiety
Several factors can give rise to this social condition:
Children who have been exposed to bullying, teasing or rejection can be prone to this.
If there is a family history of the condition, a person is likely to develop the condition.
After going through two years of social distancing, getting back to normal life is not easy. The longer the time we live without proper social interaction, the harder it becomes to make us comfortable in a social situation.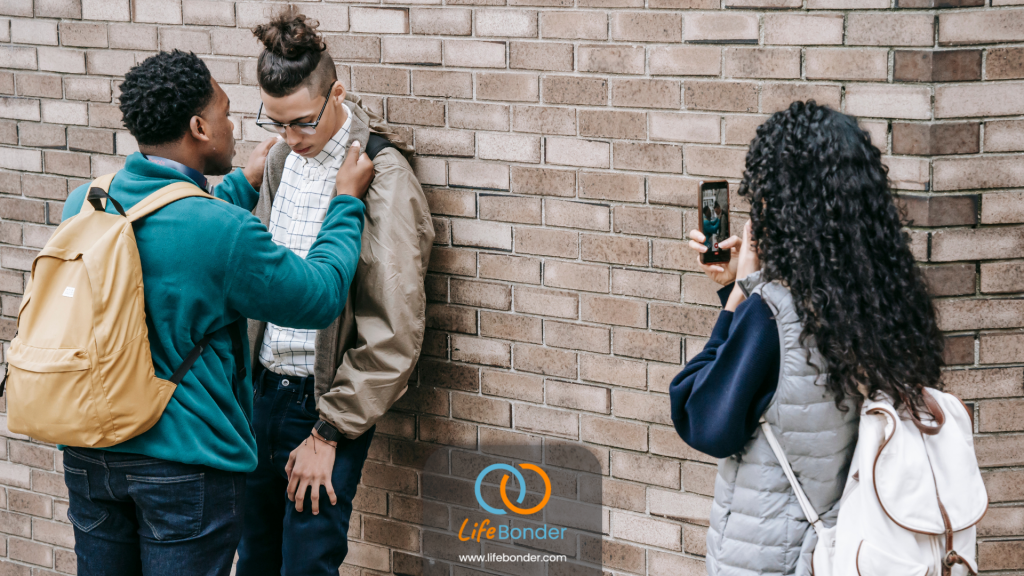 Probable complications
Social anxiety should not be ignored as it can lead to several complications.
This can be a key to having low social esteem.
The affected person may have the trouble of being assertive.
This can also lead to substance abuse.
Sometimes it can also lead people where they can harm themselves.
How to overcome social Anxiety?
It is okay to be scared of social interactions and suffer from anxiety at some point in our life. But we cannot allow it to hamper our life and take away some important moments and achievements for us. Suffering from social anxiety can hamper our professional life, block our capability and diminish our performance. We should stand up for ourselves and find out some ways to support us. At LifeBonder, we care about mental health and believe in creating a life worth living. So, let us find out some ways that can help overcome social anxiety.
Avoid substance use: If a person is trapped in substance abuse, try to come out of it as soon as possible.
Talk to a therapist: Therapists can help people with social anxiety to live a normal social life. The improvement can take time, but it will help eventually.
Practice mindfulness: Practicing mindfulness can help focus on the present and yourself. This will help one to be more assertive.
Identify the negative thoughts: Identify the negative thoughts and start challenging those.
There is no shame in being uncomfortable in social situations. Only the persons experiencing it can understand how difficult it is to cope with this. We care about you and know that this journey is tough. But we are in this battle together. So, let us help ourselves and our friends suffering from social anxiety to live a better life.